Regular price
Sale price
$779.99
Unit price
per
Sale
Sold out
BTR EQUALIZER 3 INTAKE MANIFOLD - SQUARE PORT - BLACK - IMA-03-BLK
NOTE: IF YOU USE LS1 STYLE INJECTORS IN THE EQUALIZER 3 MANIFOLD, USE BTR LOWER O-RING INJ-ORING3-8
Intake Ships Direct From BTR.
For Square Port Applications
The Next Product In A Series Of Low Profile, High Performing Cast Intakes!
For Use With Fuel Rail Kit: FRK-01
Throttle Bracket Kits: LTBK-01 or STBK-01
Cast from 319 Aluminum
Made in USA
O-Ringed port openings and Lid surface
Easy Insert Steep Chamfer Injector Bores for trouble free Injector o-ring insertion
6000-8000+ Ideal operating range(for sub 4 inch stroke applications)
Underslung Plenum design for Maximum Hood Clearance
102mm Profiled Throttle Bore
1 map sensor location in rear with 1 additional user optional location
LS3 map sensor bore
ISO9001:2015 Certified Machining
2 piece design for easy porting access
Lightweight CAD generated design
Profiled Port Openings for Optimum Out of The Box Performance
All threads are roll form aircraft standard DSDV
Clears F-Body Cowls
Clears C5 Cowls with minimal massaging to intake
Not compatible with truck accessories
This intake is designed for combinations that are looking to make peak power between 6000 and 8000 rpm. Boosted engine combinations are actually more reliable making peak power in this higher RPM range compared to making peak power around 6500 rpm like most stock style intakes, provided the valve train is engineered properly.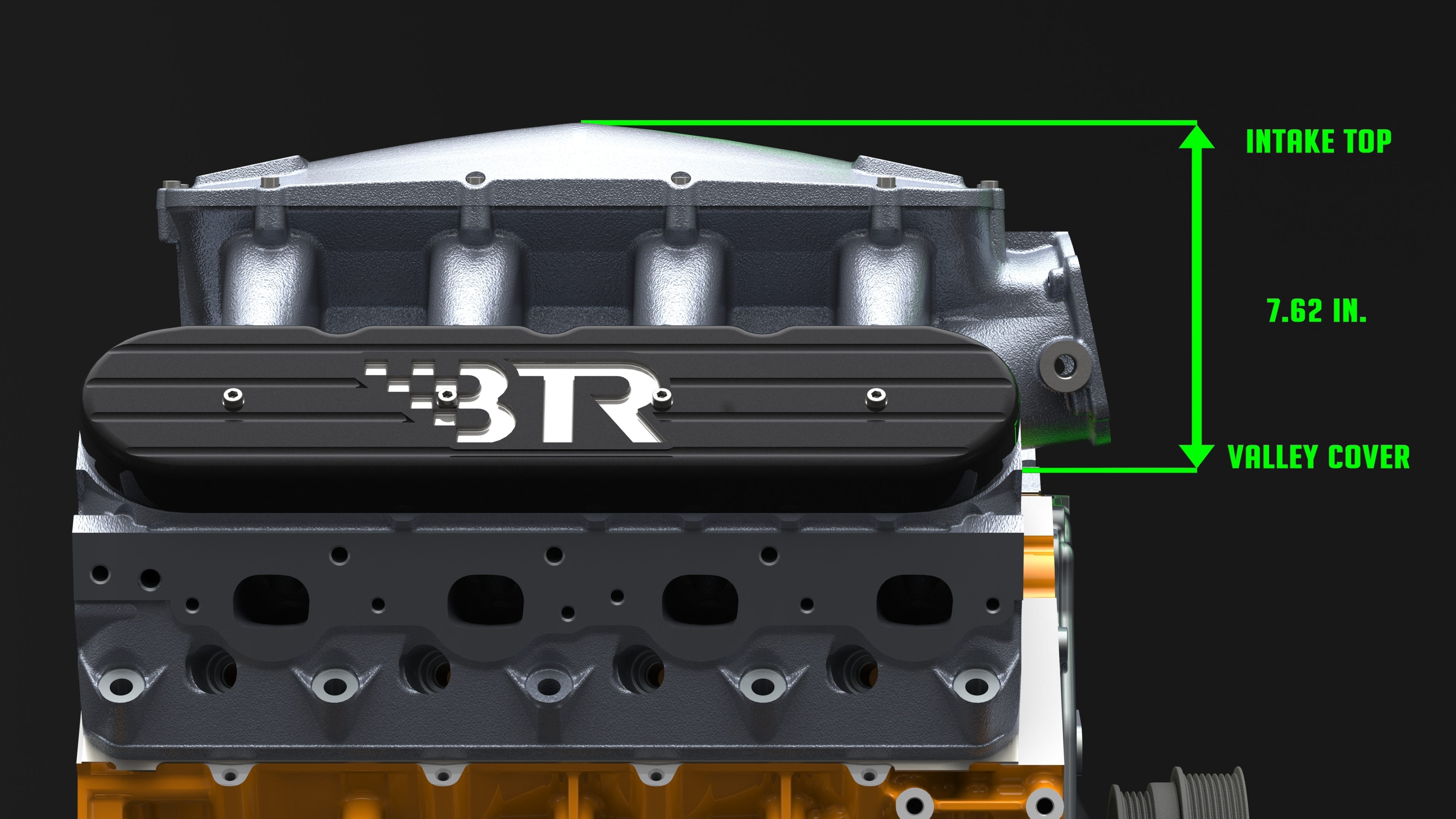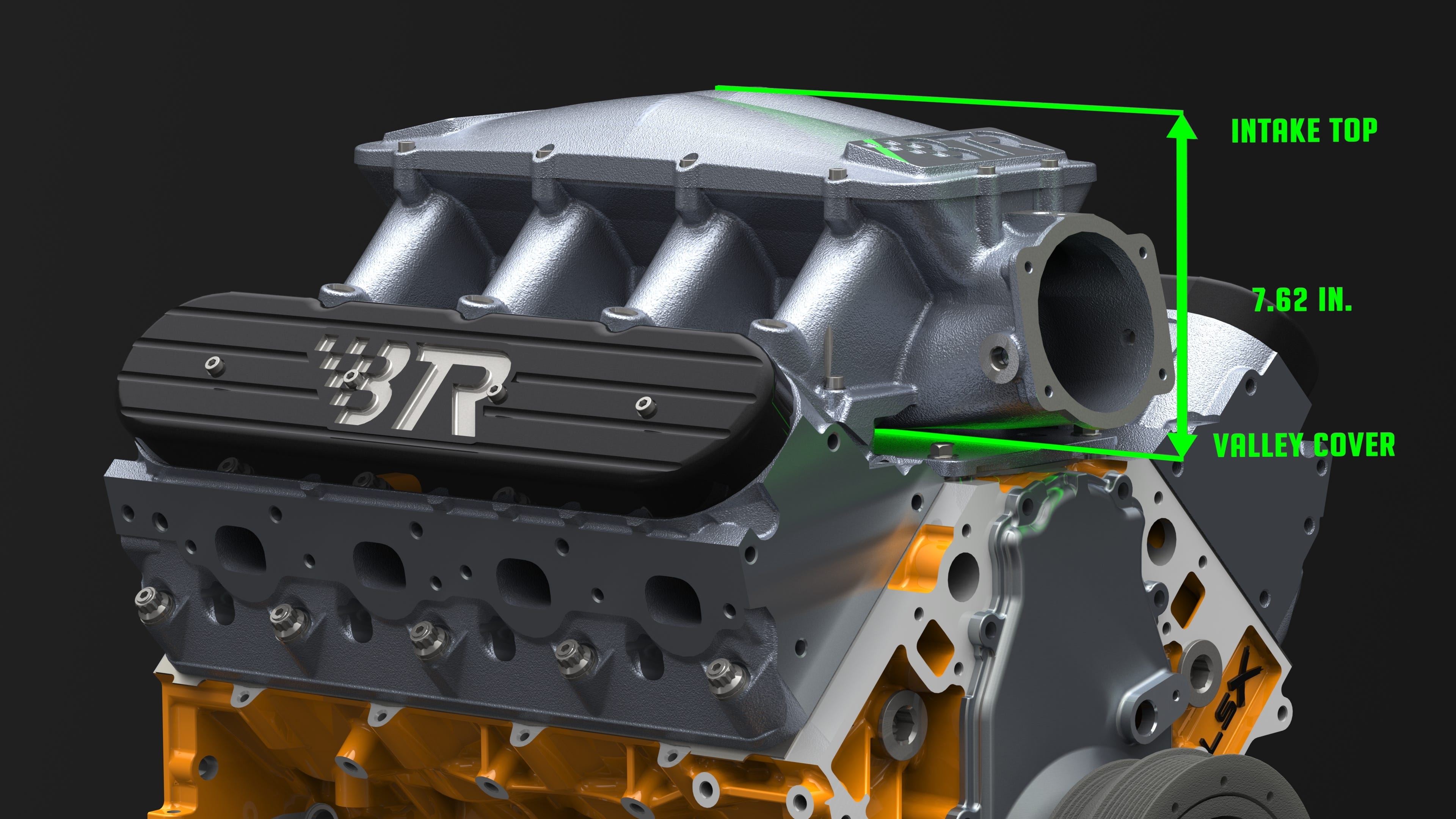 Share
View full details