Regular price
Sale price
$389.99
Unit price
per
Sale
Sold out
235/25X, .646"/.646", 111 LSA
Introducing the new LS3 Stage 5 cam from BTR. Developed in-house using BTR designed lobes, the new Stage 5 cam is the latest offering in the LS3 line up which has culminated from extensive in-house Spintron testing, coupled with thorough vetting on our Superflow Engine Dynamometer.
 
This cam is not for the weak at heart. Intended for use as a MAX EFFORT NA style cam, in combination with ported cylinder heads, while also using an aftermarket throttle body and intake manifold such as our Trinity series intake. Best results when using a 5" cold air intake tube set up.
If you're wanting brutal mid range and top end power, these are this camshaft's shining attributes. We've seen power figures North of 600hp on our engine dyno in a SBE application when used in conjunction with BTR valve train components and a short runner intake manifold.
Higher than stock stall converter and lower gearing* (when applicable) is recommended along with an E85 compatible fuel system.
 
This cam requires fly-cutting when using OEM pistons, but the extra labor is key to obtaining maximum performance from this combination.
 
NOTE: To take advantage of this grind, it is imperative to use good flowing induction system along with added compression ratio.
 Options:

Cam Only
Cam, .660" Dual Valve Spring Kit w/ Steel Retainers, & BTR 7.400" 5/16" Chromoly Pushrods
Cam, .660" Dual Valve Spring Kit w/ Titanium Retainers, & BTR 7.400" 5/16" Chromoly Pushrods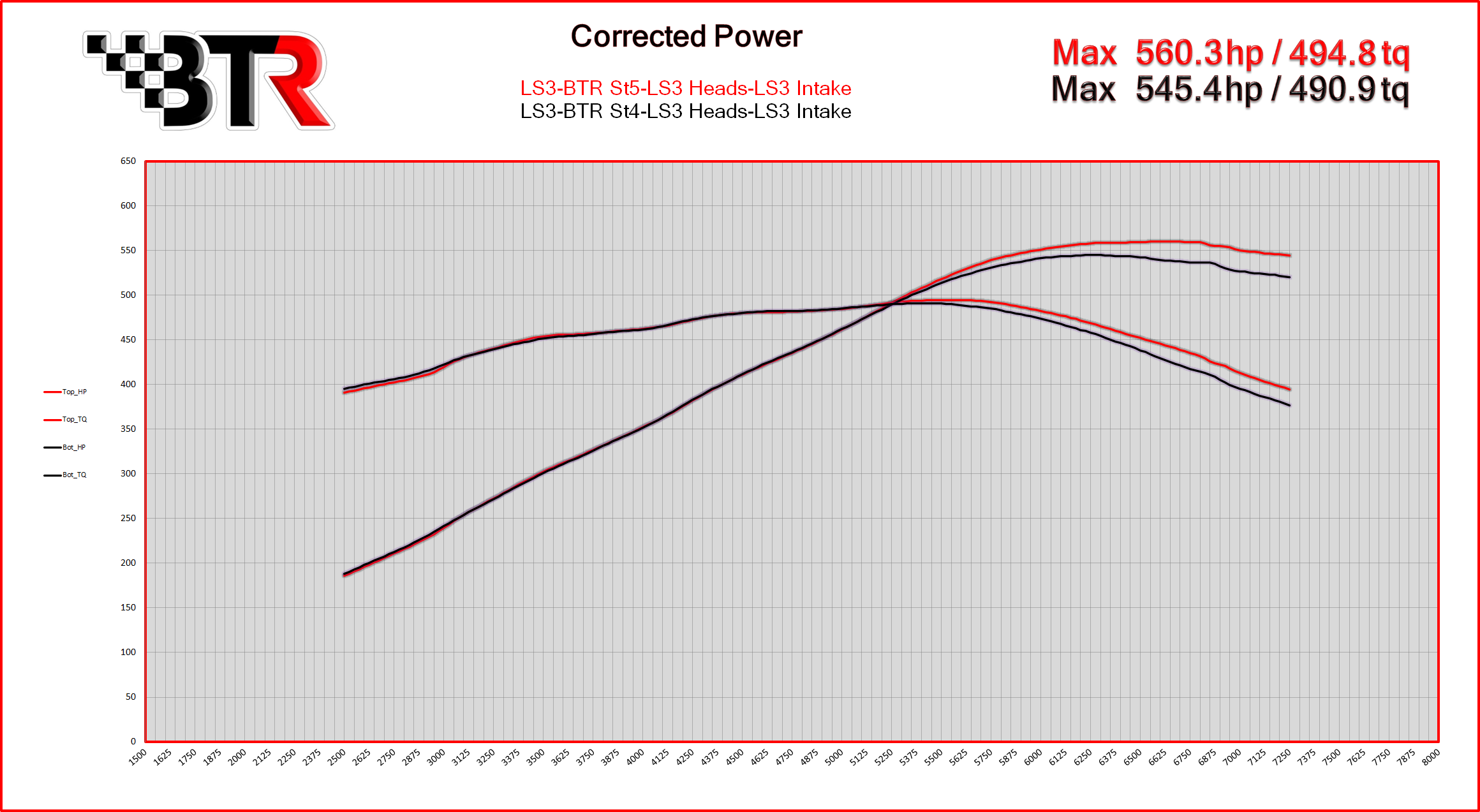 Share
View full details